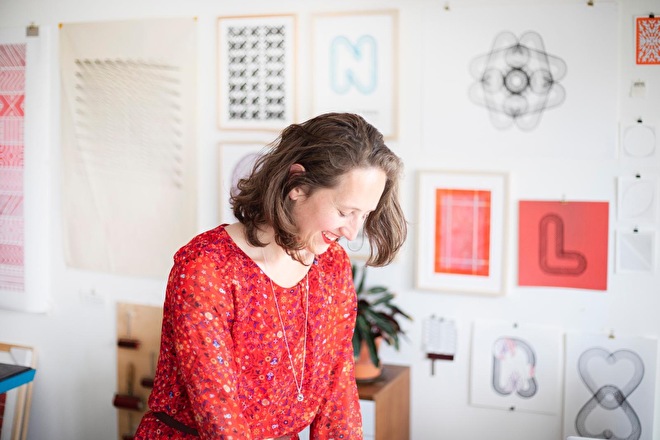 Hi there!
My name is Leonie, but because I'm always creating geometric stuff the name GeoLeo came into my life.
I'm 30 years old and I live in Arnhem (the Netherlands).
In 2014 I started Studio GeoLeo where I make my graphic prints and products.
As long as I can remember I got this big love for geometric patterns. I'm always looking for patterns around me. They can be anywhere, on the corner of the street in a brick wall or in a magazine where the spacing looks weird. Most people don't notice these patterns because the patterns become so normal that we get used to them. I want us to see those beautiful geometric patterns again!
In my designs I give geometric patterns a bit more detail and personality. Because I believe that perfect is not special enough. When things start becoming perfect we will stop looking and get bored. What makes us special are these little characteristic details that we all have but are never the same.
This philosophy got really important in my work. I love perfect geometric shapes and patterns and I'm a real controlfreak. But when I work on a project or design I always use my hands at some point to make the design really personal and unique. I hope my designs will help us to see the little imperfections in life as a good thing so we will also appreciate each other a bit more.
Fotografie: Felicity van Oort